I finally did it: I sat down and started looking through some older stories that I've written. I've been meaning to do this for a few weeks now, so I was happy to finally make the time to do so! I found some interesting things in my notes too; one old story had some notes in the margins that I made for editing purposes, so that's one I'm hoping to sit down with over the next few months.  And another one was very exciting – this was a story I started writing for a friend after his dog passed away (but I never gave it to him – it never felt good enough to be a gift).  I didn't think there was much to the story, so I was surprised to see I'd added some stuff to it….specifically an unnamed, mysterious character who shows up to retaliate against the main character; my mystery man literally just says "Now we're even," and flees.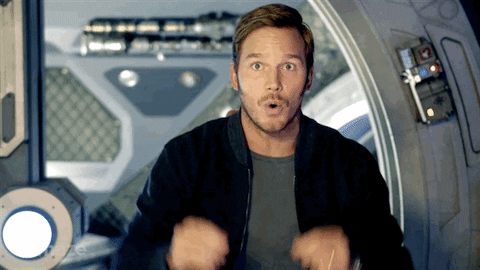 I still can't believe that was in there!  Who the heck is this character and what the heck happened to them that they needed revenge like that???
So yeah….looks like I know what story I'm going to be working on! I don't know if that stuff with the mystery man will stay, or be saved for a different story with those characters, but either way, I need to figure it all out. 🙂
On the language-learning front, I accomplished everything I set out to do this week.  I read more stories in both languages, played more Influent in Ukrainian, and continue to progress in Duolingo (I turned a few more Ukrainian lesson bubbles to gold – only 20 left for a golden tree!)
I also did manage to read a little bit for fun this week! My mom lent me her Kobo so I could read The Huntress by Kate Quinn last month; it also has The Gown by Jessica Robson, so I decided to start that rather than The Alice Network.  I sat down to read it on either Tuesday or Wednesday night, but the Kobo wasn't working!  The screen was on and said it was at full battery power, but I couldn't get it to do anything, even reset.  Finally I plugged it in and it started charging – for some reason it ran out of battery while still showing the home screen with a full charge!  So I wasn't able to start reading that night, but I did get to it a few nights later. 🙂
So how's your week been? Anything exciting planned for this week?